Books to read for spiritual growth
Books can inspire you, amaze you and shape you.
But some books just simply change your perspective and thoughts of life . They can lift you from mundane to the spiritual. Here is the list of 5 books to read for spiritual growth.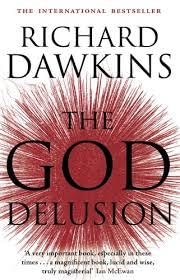 Even though I do not agree with everything that Richard Dawkins has written in this book, it is worth a read. This was the first book which my intellect suggested reading when I seriously started seeking God. I realized that God is not what I think it is and I am really thankful to Mr.Dawkins who was successful in sparking up the fire of scientific and rational enquiry in me to refute the belief of anthropomorphic God up in the sky. He challenged my religious faith based on fear and insecurity through his well-crafted arguments.
Born in 26th March 1941, Mr Dawkins is a British ethologist, evolutionary biologist and author of many miraculous books. He is an outspoken atheist.
In his book The God Delusion, Dawkins argued against the teleological argument of the existence of supernatural creator for complex life phenomena. He concludes that evolution by natural selection can explain complex life design. In later chapters, he comprehensively explained that the theory of religion is an accidental by-product and argued against religious fanaticism. He also maintained his stance that we as humans can lead a moral life without religion.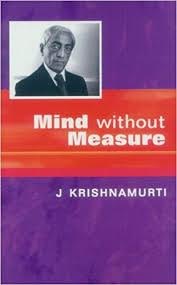 I loved to be part of theist vs atheist debates in Facebook groups some 12 years back. I heard the name Jiddu Krishnamurti for the first time there. The name 'Jiddu' quite intrigued me. I started reading about him then. I did not know that his teachings would stick with me for life.
Jiddu Krishnamurti was born on May 11, 1895, in Madanapalle, India. Dr Annie Besant and Charles Webster Leadbeater raised him under their guidance to be the New World Teacher of Theosophical Society but he dissolved the organisation which supported him. Krishnamurti revolted against all nationality, caste, religion and philosophy and travelled extensively throughout the world speaking to large and small groups.
In his book "Mind without measure' Krishnamurti eruditely shattered the ancient belief that thought is the single most powerful instrument for humans to deal with life. The book is the compilation of his public talks given in New Delhi, Bombay, Madras and Calcutta during the year 1982-1983. He explained that thought is inadequate in dealing with problems of violence, insecurity, conflicts, antagonism and human suffering. He encourages his listener to find for themselves, a new instrument which differs totally from thought.
In my frantic search for the answers of life and disparity between my inner and outer world, I came across The Power of Now by Eckhart Tolle. Eckhart is a Canadian resident born in Germany. He is one of the most influential spiritual authors. Power of Now was his first book. I came across this book when I was searching about depression online. According to Tolle, most of his life he was in depression until age 29. He went inner transformation with spiritual awakening one morning and spent many years wandering in a state of bliss before becoming the spiritual teacher.
In this book, Eckhart Tolle encourages readers to live their spiritual truths without fear. He clears up various myths about Enlightenment and raises the consciousness of readers to a new level. In various chapters, he talked about how the mind is a limited entity and we suffer only because of our minds. He talks about Being, Presence, Consciousness and Pain-bodies to clear up the past emotional residues and impressions in mind. He clearly explains about Conscious and unconscious mind and advocated that present moment holds the key to heal from suffering.
After intellectually savouring J. Krishnamurti for years, I always hesitated to meditate and was reluctant to succumb to any spiritual authority. This led me to question myself more profoundly. I started questioning everything including my existence which includes my values, my beliefs, my opinions, my deep-rooted reactions, my instincts, my sexuality and even my gender. Unknowingly Krishnamurti led me to a no-man's-land, and that's when I fumbled across Sri Robert Adams in the form of his book Silence of the Heart. A sense of peace and liberation overpowered me as I read the book. This book is very special to me. I still read and re-read the transcripts from this book. Whenever I read the transcripts, I always feel that Robert knows from where I am coming from and all is well. Robert Introduced me to Advaita Vedanta and taught me to practice: Who am I?
In the spiritual skyscape where other spiritual masters shine beautifully like stars in the constellation, Ramana Maharishi gives warmth and light like the sun. He proposed the direct method of self-inquiry to reach God within Self by asking, Who am I? I became familiar with his name first when I started reading about one of his devotee Sri Robert Adams. Ramana has many devotees both from India and from West, but he never proclaimed to be a Guru and always maintained silence and remained modest. At sixteen he had an experience of death in his uncle's house in Madurai after that he came to Tiruvannamalai and started living in a cave at Mount Arunachala.
Though I have not read his book 'Be As you are' completely as I was already familiar with his teachings by reading Sri Robert Adams, I love to read the conversations he had with the seekers and visitors. I highly recommend this book to anyone who is interested in the nitty-gritty of self-realisation.
I suggest these books to read for spiritual growth because they raise the self-awareness. Self awareness is  important for spiritual growth. Read more about self awareness and  Why is Self-Awareness important in our life?